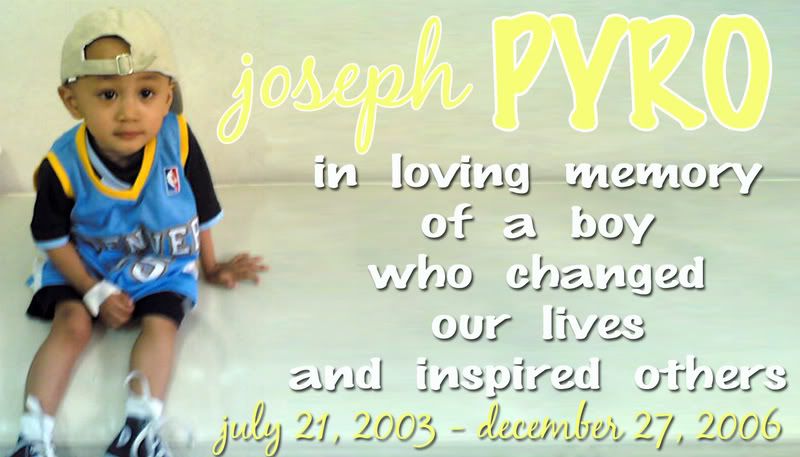 || Monday, November 26, 2007 ||

A MANIFESTATION
I heard of your aunt's dream where you were holding a baby and saying you wouldn't put it down because it's your baby sister, Zipporah. Now, we're surer it's going to be a girl for your parents this time.

And last week, Tita Gang saw you in your navy blue suit coming out of what used to be your bedroom and going down the stairs.

Did you manifest because your Lola's finally here and sleeping where you used to sleep?

Or because you felt we were forgetting you because of Yakee?

Or were your eminding us that your death anniversary is coming soon?

Or did you just want to say that you've never truly left us?

We can only wonder...

I just hope you know you are always loved. Always missed. Always thought of.