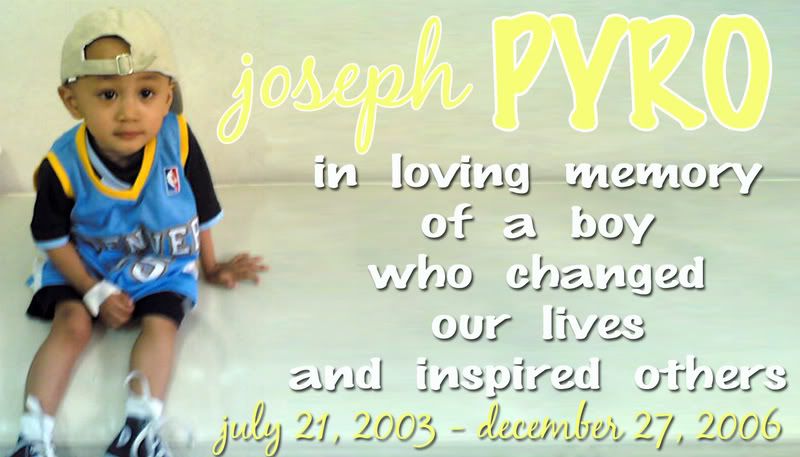 || Thursday, April 19, 2007 ||

GOD HAD OTHER PLANS

It is with much sadness that I share the news that my SIL, PYro's Mom, lost the baby she's carrying. At around 3 months and 1 week, it was determined that the fetus died around 8 weeks... which required my SIL to undergo D&C.

I cried so much when I found out... feeling sorry for her and my brother, and unable to imagine how painful this loss could be, coming along the heels of still mourning for Py.

And it's weird, because I was always dreaming of that child... when he was no more pala.

But I know God has more perfect plans.

"Notice how God opens millions of flowers everyday without forcing the buds? Don't try to force anything, let life be a constant letting go and letting God."

*~*

I know some of you are still waiting on what happened to our plan to visit the sick kids at PCMC. Unfortunately, we still haven't heard back from them.

Still, if all goes well... something more beautiful might just happen in its place. And i'd collect the toys and help you promised to help other families, and maybe spare them from the tragedy we went through.

*~*

Even with Py gone, he was still one of the greatest proofs for me that there IS a God. No amount of pain from his death could ever outweigh all the beauty he brought in my life... in our lives.