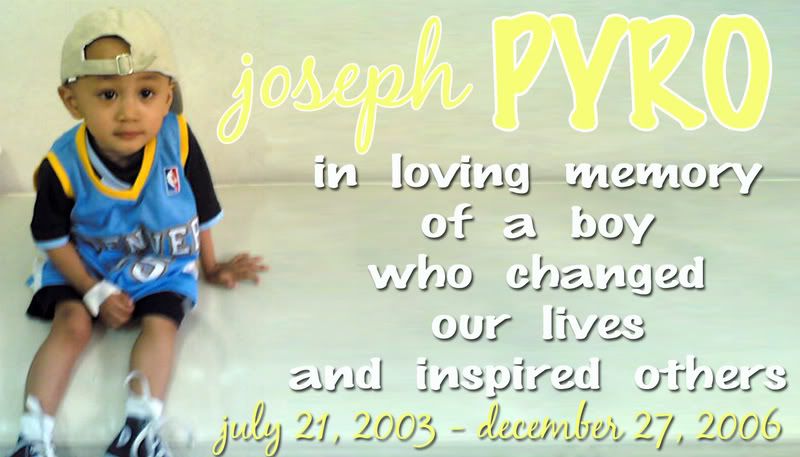 || Friday, January 12, 2007 ||

THE HEART WILL BREAK...

... yet brokenly live on.

Where did I read or hear that?

Anyway, it's always come to mind when i've gotten my heart broken. Thank goodness, it seldom stopped there.

For the heart invariably repairs itself, given time and love... it dares to hope again, and have faith again.

But how do you comfort broken hearts when yours is also broken? How do you help mend a broken spirit when yours is also unravelling?

People might say that one can take comfort that others are going through the same thing... or that others have lived through the same horrifying experience, the same betrayal, and still found happiness... found a reason to live.

But what if I need taking care... and right now, cannot really care for others? Imagine being, for the moment, passed out... and suspended in a space filled with grief and loss. How then can I reach out to those who are in far greater pain?

Then again, others have, in moments when no hope could be found, given hope to others.

*~*

I know we'll get through this. We have love in our life after all.

*~*

I originally posted this at my main blog... but feel this belongs here.