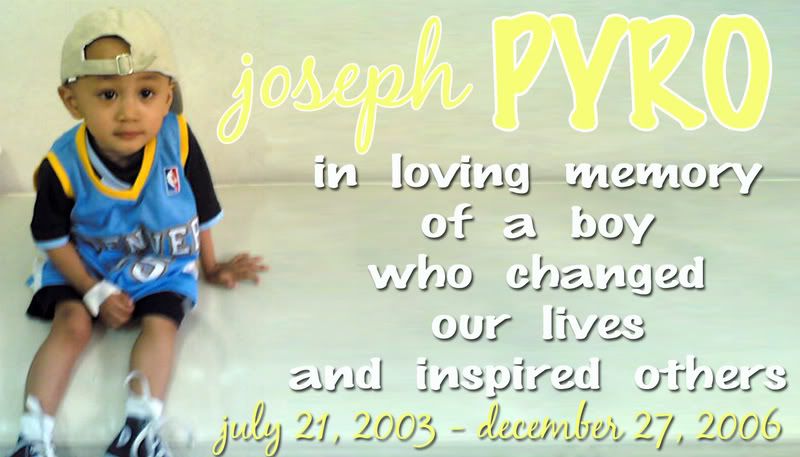 || Thursday, November 16, 2006 ||

A WHOLE NEW BALLGAME

My SIL broke down at the FedEx shop last Tuesday, because they were refusing to accept the paraffin blocks containing tissue samples of Pyro's mass, saying that they needed a certification from PCMC that the blocks weren't dangerous. All my SIL had was a certification from Pyrp's doctor... because that was what she was told to get the previous day.

But due to Dr. Gepte and me calling the main office, the blocks were accepted and shipped. Dr. Barias has informed me today that he has received them already... and has this list of pediatric oncologists who were going to study the samples.

Meanwhile, Pyro had to be hospitalized for more platelet transfusion... and the ultrasound performed on him showed that the new growth is pressing on his heart... which is my beloved nephew is having trouble breathing nowadays.

His fever also refuses to go away.

And he has trouble sleeping.

And so we pray anew... that we can do something for him before his heart gets 'infected'... before it's too late for us all to really do anything.

Please pray for us. This is the second Christmas that we have to celebrate with Pyro's life hanging in the balance.