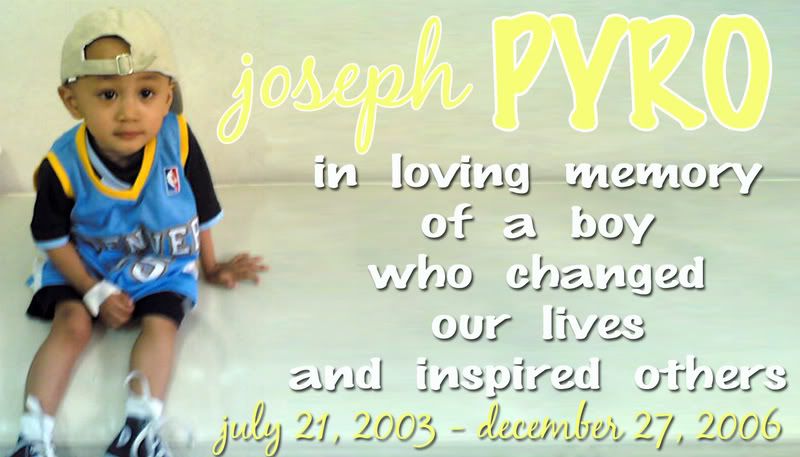 || Wednesday, October 25, 2006 ||

ANGELS WORKING OVERTIME

I don't want to divulge more, since everything is still uncertain. But we're feeling lucky and blessed and can feel in our bones that we could send Py to the US for treatments he couldn't get here.

Angels are working overtime, you see.

And more and more people are coming forward, ready to help.

Maybe it's because Pyro is still a child... and the good adults who get to hear of his case cannot deny us their help, cannot deny him of a possible childhood... of a future free of hospitals and treatments.

God is good.

The people helping us... all Him in disguise.