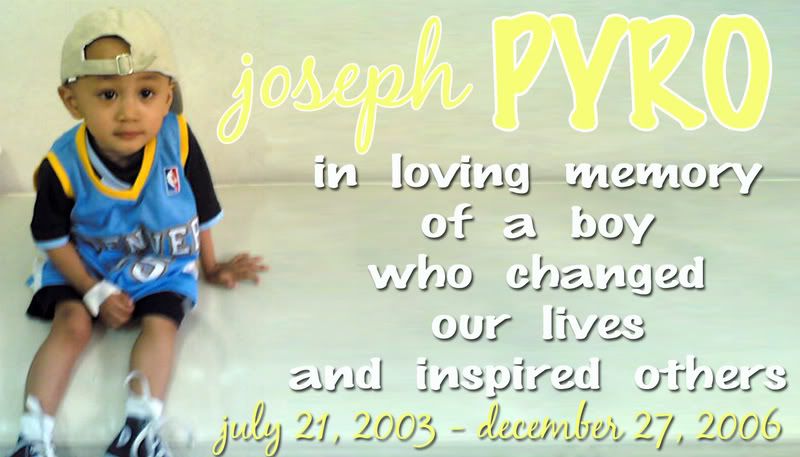 || Monday, September 11, 2006 ||

DON'T GIVE UP ON US, BABY

As of this writing, Pyro has been confined in PCMC for over two weeks now. A more aggressive chemo treatment resulted in dehydration for him, since he couldn't stop from vomiting. Around Wednesday last week, he started getting high fevers and convulsions. Last weekend, he required platelet transfusion because his white-blood cells level were low.

June = 2nd surgery
July and August = radiation treatments
September = chemo

No wonder the poor child's body couldn't take it anymore.

We don't even know yet if he can be discharged soon. He's also had to undergo several other tests to rule out other complications...

And what broke his heart wasn't really the long hospital stay... but being chained to his hospital bed when all the other kids got to flock in malls and meet Batista in person.

Yes, Pyro loves his wrestlers.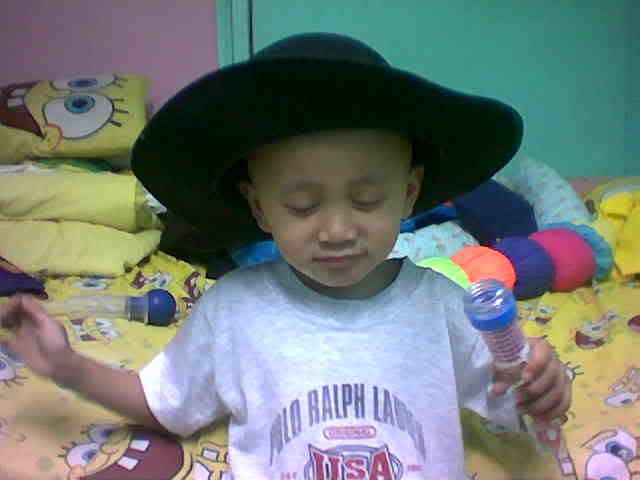 ">
Pyro immitating Undertaker



*~*

I know there is a God. I know that the human spirit triumphs.

I just hope Pyro doesn't give up.

Please, pray for him.

*~*

My SIL recorded him singing TULOG NA... my sister had me listen to it and all I could do was cry and cry and cry.

He's only 3 years old to have gone through so much.

And I don't know what else I could do for him.

*~*

You can listen to Pyro sing... Pyro's version of TULOG NA.