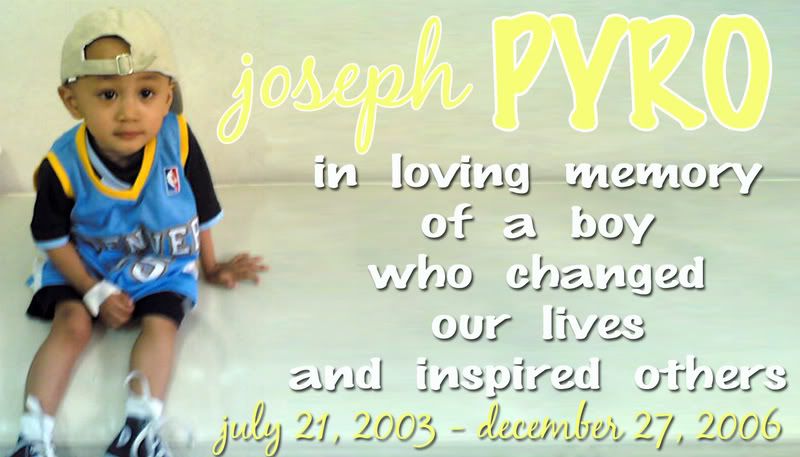 || Tuesday, March 14, 2006 ||

MORE STRUGGLES AHEAD

Found out the 'hard' way that Py might require another surgery. It seemed, what couldn't be possibly removed by surgery and what should have been reacting to chemo treatments resulted in another tumor growing.

To say that i'm devastated will be putting it mildly.

To say that my brother is enraged will be an understatement too.

And my nephew will be returning home today, all weakened by the stronger cocktail administed to him, reduced again to a crying, needy boy.

And right now, though I acknowledge the presence of family and friends who are just as supportive and prayerful... I am left numb and wandering inside.

And I pray for guidance how to see my family through this. For we have to stay and stand together to really help this child.

*~*

Py, it's Lolo's birthday today. He loves you very much.