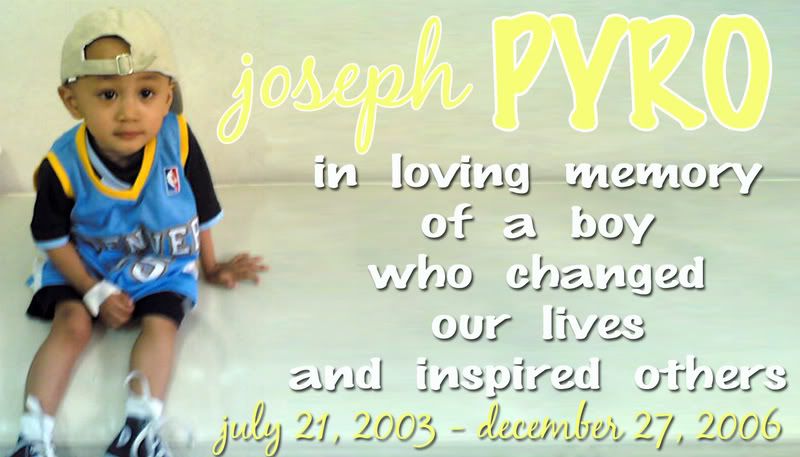 || Wednesday, January 11, 2006 ||

Py Baby,

Sometimes I wish you'd stop making lambing to me... preferring to have me feed you... kissing me when I least expect it... hugging me from behind... asking to view my wedding pics... playing with me as if you're buying stuff from me, or selling me stuff...

A lot of things...

Because it breaks my heart to know you'd be in a lot of pain soon... and what more, a dangerously critical condition.

But I love you, and i'd be brave for you.

And i'm praying things will work out... and that your rashes will go away.

Notice how your Mommy is SUNGIT lately? She's scared... so you also have to be strong for her ok?

And don't cry over little things... Lola gets very bothered.

We'd fight with you... for you...

But we need you to also grow up a little faster... and fight for us.

We love you...

We so love you!

Tita Mec

p.s.

I can't promise i'd never make Ninong cry again... he cries easily kasi... he loves me eh.