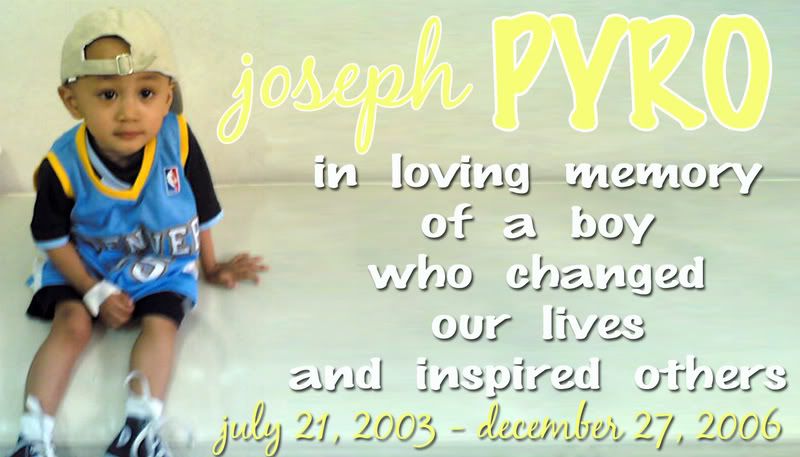 || Tuesday, December 27, 2005 ||

Pyro enjoyed Christmas.

He spent it with cousins and family.

He even spent it outside.

He even enjoyed seafood at Seaside, and fireworks at the Pyro Olympics.

What's more... he's attending his tita's wedding, sporting an orange barong and his new Chuck Taylor's.

Aside from the wedding, he gave Christmas a whole wonderful meaning.

And he thanks everyone who has been kind to say a prayer for him.

And he kissed Baby Jesus and also offered a prayer for everyone else.