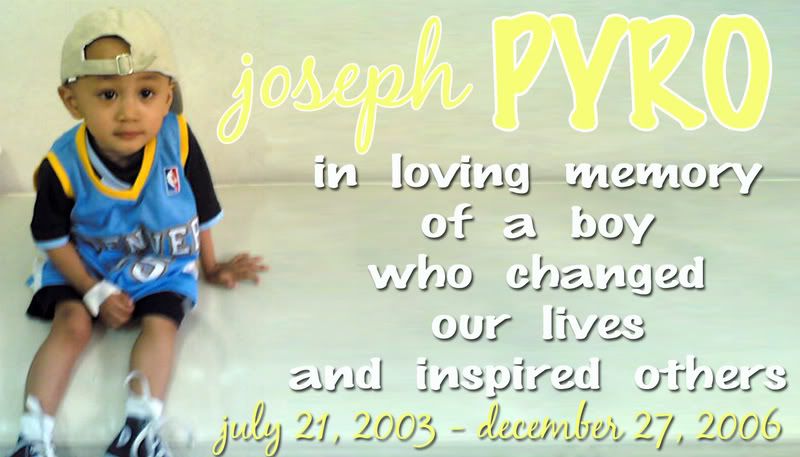 || Saturday, November 12, 2005 ||

HAIRLESS

My cousin bathed Pyro after he got his head shaved. Later on, when the fact that he's hairless already sank in...he told my cosuin, "Tita Gang ha, ikaw ha, ligo moko!"

And then he shouts to our helper, "Dimples!!! Asan buhok ko?!"

*~*

Pyro has a stuffed toy that looks like a real dog my father owns in Lipa. A researcher for Joy bathroom tissue gave me a pillow with a face of a dog as a token for answering their survey questions.

Py asks me, "Bakit dog walang buhok?"

I answer, "Kasi baby pa sya"

He asks again, "Betchay may buhok, sya ala?"

I answer, "Betchay old dog. Joy little dog... tingnan mo ikaw, little boy, walang buhok"

*~*

The little tyke refuse to leave me alone these days. Am almost tempted to beieve that having shared my milk with him once had this "gayuma" effect on him, because he was never needy of my attention before.

Now, he refuses to leave me alone, even when am sleeping.

*~*

And because I love him so, I feed him bopis, and frozen Chuckie.

*~*

Two days before his 2nd chemo. The shape of his head also bothers me... but am wont to fear because I think am already traumatized.

4 more weeks before my Mom arrives.