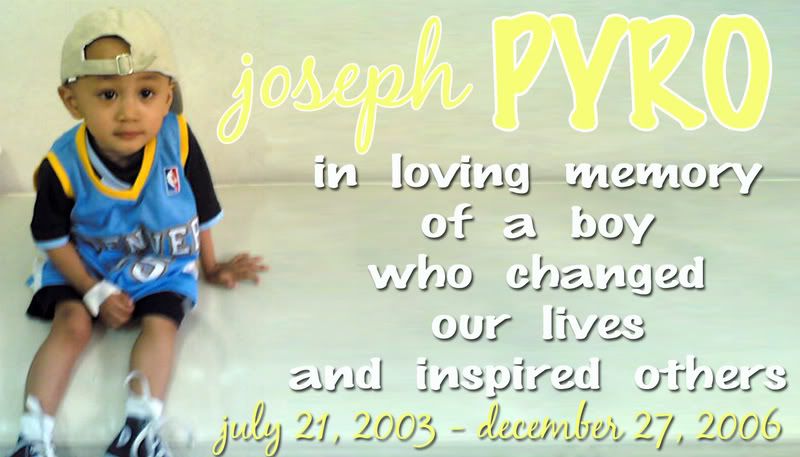 || Monday, November 07, 2005 ||

THE CALM BEFORE THE 3RD STORM


The 1st storm was the some two weeks that led to his diagnosis.

The 2nd was his first chemo cycle.

The 3rd will be his 2nd chemo cycle (on the 15th).

*~*

He didn't gain any weight ever since he got out of the hospital. He's back to drinking milk (after a night where he drank mine) and he's voracious an eater as ever (sometimes still eating spaghetti at 10 pm) but he hasn't gained weight.

So now, eventhough the oncologist detected improvements in his breath sounds... my heart cannot be still. What if the tumor, like some parasite or ghost in him, is just absorbing all the nutrients he's been getting? It's like having a demon crouched in a corner, ready to strike again after it's regained strength and power.

Sigh.

*~*

Where before he'd only sing along with the PBB theme song, "Pinoy Ako", now he also dances to the tune, complete with the proper steps!

And because we already have a videocam, he's been a camera-whore all weekend, delighting in watching himself from the LCD monitor of the cam, making faces and singing songs.

*~*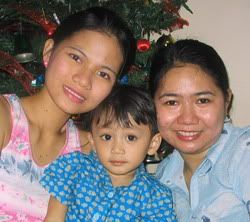 This picture was taken before leaving for PCMC for his first chemo cycle. I was adamant that we take a picture of him then because I knew he might look different after his treatments.

Well, his hair has started falling off.